Meet Our Staff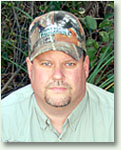 Jeff Norris
President
Jeff Norris, owner of Nuisance Wildlife Removal, is an experienced hunter and trapper. Formerly an inspector for the Florida Department of Agriculture and Consumer Services, he started trapping part-time and built the business into a full-time enterprise. Jeff has an outlook that's a little different then most trappers - his goal is to relocate the animal whenever possible. And with that philosophy he established, and is the driving force behind, Nuisance Wildlife Removal.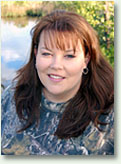 Christy Norris
Vice President

Christy Norris, Monitors the phones, schedules the calls and handles the face to face marketing. She talks with customers on the phone and queries them as to what their difficulty is. She gathers all the information and then sends Jeff or one of his employees to do the task, capture and relocation.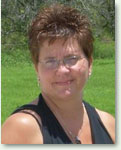 Valerie Stoner
Office Manager
Valerie has 15 years of office administration experience. Her experience is from being in charge of 3 or more people in one office and delegating work as needed, to working in family owned businesses helping with the books, answering of phones and keeping paperwork flowing to make the office more productive. She is the mother of three sons and when she is not busy with work she enjoys spending time with family and friends or going to the beach. She has three sons, two of which are grown with the state and a 12 year old still at home. When not in an office she enjoys spending time with her sons, going to the beach and hanging out with friends.


Vincent Jeffries
Field Technician

Vincent enjoys outdoor activities spending time with his girlfriend and mudding. He also enjoys customizing his truck and karaoke. If you want to find Vincent on the weekend just go by the local mud hole.