Port Charlotte Animal Control
Attic Restoration
Odor Control
Relocation of Wildlife
Mole Control

Dead Animal Removal
Animal Evictions
Bird Control
Rodent Control

Bat Control
Bee Control
Wasp Control
Snake Removal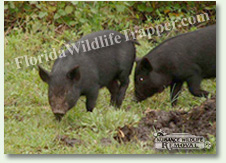 Nuisance Wildlife Removal provides professional wildlife control for both residential & commercial customers in the city of Port Charlotte Florida. We offer custom animal control solutions for almost any type of wildlife problem, whether it be the noises of squirrels running through the attic, a colony of bats living in a building, or the destructive behavior of a raccoon or other critter, we have the experience and the tools to quickly and professionally solve your problem. For a consultation, give us a call at 941-729-2103
There are many Port Charlotte pest control companies for animals out there, but not all of them are licensed and insured professionals. Make sure that you hire a competent expert for your Port Charlotte exterminator of wildlife. At Nuisance Wildlife Removal, we will be courteous and friendly and take the time to answer your questions. Give our Port Charlotte trappers at Nuisance Wildlife Removal a call, and we will listen to your problem, and make an appointment to perform an inspection.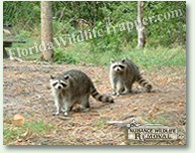 Florida is full of wildlife, including snakes, squirrels, raccoons, opossums, and more. You will need professional Port Charlotte snake removal or raccoon control if you can't trap the wild animal on your own and perform full repairs and prevention to keep pests out for good. We perform the repairs and decontamination if necessary. Rats and mice love to live in attics, and can chew wires or leave droppings. In fact Port Charlotte wildlife frequently enter homes, and it takes a pest management company to remove them.
We are Port Charlotte wildlife management experts, and are familiar with all the pest animals, including all species of Florida snakes and bats. We at Nuisance Wildlife Removal are the best among Port Charlotte nuisance wildlife companies and can solve all animal damage issues. Our wildlife operators are skilled at bird control and bat removal, and would be happy to serve your Port Charlotte bat control or pigeon and bird control needs with a professional solution. Opossums, skunks, moles, and other animals that can damage your lawn - we are the exterminators who can capture and remove them. Our professional pest management of wildlife and animals can solve all of your Port Charlotte animal control and capture needs. Give us a call at 941-729-2103 for a price quote and more information.
---
Port Charlotte News Clips:

Nuisance Wildlife and Animal Control in Port Charlotte

Nutria at the wetland have overrun the pond and dug burrows in the adjacent hillsides. The rodents, also known as swamp rats, are well fed, thanks to people who walk along the nearby Trail. Some have a nickname for the wetland next to the Trail. They call it the "nutria pond."

It's easy to see why. Nutria swarm over the site.

Emboldened by many passersby who feed them, nutria will swim directly to the pond's edge when a human approaches.

"They will sit at your feet," said one person.

When startled, the nutria turn and head for cover, swiftly gliding, their oily backs glistening, through the turbid water toward the adjacent hill. They disappear through a watery cavern and into a hidden system of above-water tunnels and burrows.

"Nutria are a nuisance. They destroy habitat and water quality," said a local specialist.

The owners of town homes just above the pond likely have harsher words for the dozens of nutria, also known as swamp rats, that inhabit the hillside next to their properties. Because of the nutria, their yards are sloughing off into the wetlands below. Just in the past year a silt fence constructed to prevent erosion has collapsed and is slowly sliding down the hill.

"The people in the condos are very interested in getting something done about the nutria, because their property is at stake," he said. "We get calls from them all the time."

"We gave them a list of trapping resources," said one city official.

There are professional trappers that will trap nutria and other pests, which are then killed.

For years, a nearby misleading nature sign depicting muskrats didn't help matters at the wetland. The sign implied that the pond's nutria were actually native muskrats.

"But there are no muskrats left in the pond," the official said.

"When citizens see nutria, they think they're muskrats or beaver, and they call us and we go out and say, 'No, they're nutria,' "

An invasive species native to Brazil introduced into this country a century ago by fur farmers, nutria are rodents that, in many places, have displaced Oregon's native muskrats.

Not only do they dig burrows that erode hills and earthen dams, nutria devour plants that hold topsoil in place.

Because nutria are prolific breeders, they can rapidly denude a wetland of its grasses and other vegetation, degrading water quality and threatening the ecosystem, so some states have active programs to eradicate them, though Oregon doesn't have one - yet.

"Nutria have adapted to the urban environment," one trapper said. "That's what makes these nutria so special. They're tame because people feed them carrots, bread, bagels, donuts, candy, anything you can imagine - especially at the nutria pond."

Nutria are invasive rodents and are not to be confused with shy native beaver (which are larger and have a horizontally flat tail) or muskrat (which are smaller and have a vertically flattened tail). Feeding nutria increases populations of nutria and sedentary ducks, which degrades and impairs wetland function and decreases water quality. Nutria are wild animals, and any time that animals come to expect that humans mean food and humans show up without food, there is a potential for conflict.

These are wild animals that are capable of carrying and spreading diseases, especially in such high-density populations. The city encourages citizens to respect the wildlife: Maintain a safe viewing distance, and do not feed the nutria, ducks or any other urban wildlife species.

Finally, nutria are classified as a prohibited species, which means it is illegal to trap and relocate any nuisance nutria.