Manatee County Animal Control
Attic Restoration
Odor Control
Relocation of Wildlife
Mole Control

Dead Animal Removal
Animal Evictions
Bird Control
Rodent Control

Bat Control
Bee Control
Wasp Control
Snake Removal
As the state of Florida becomes more and more urbanized, the wild animals aren't just disappearing or moving to the wooded areas. Most animals are very adaptable, and are going to make do with whats available to them. That often means sharing space with humans by means of entering sheds, garages or even attics. Food and water are readily available, if you consider pet food bowls, garbage cans, bird feeders and swimming pools.
When this co-habitation occurs, its often associated with noises, bad smells and disease laden filth. Too often, damage to your home or property will occur as well, as the interlopers make new entrances and exits to their newly adopted digs.
Nuisance Wildlife Removal has built a reputation of honesty, reliability and highly effective nuisance wildlife removal. Our critter experts are well versed in current state statutes and maintain the proper credentials, permits and licensing to handle nuisance wildlife. Our integrated pest management & control is time tested, using specialized exclusion techniques and todays technology to resolve your wildlife conflicts.Our focus is on nuisance wildlife services, animal damage control & prevention and pest control so if you have a domestic dog, cat or a pet issue, please contact the local Humane Society. We are not a rescue or rehabilitation facility. Sick or injured pets and animals should be taken to a veterinarian or wildlife rehabilitator.
We will remove problem wildlife from your home, garage, attic & crawl space. We will inspect, remove, relocate, clean out, exclude, repair and modify habitat as needed. When we leave, your home and property will be more suitable for human habitation, and less suitable for wildlife.
Nuisance Wildlife Removal provides professional wildlife control for both residential & commercial customers in Manatee County Florida. We offer custom animal control solutions for almost any type of wildlife problem, whether it be the noises of squirrels running through the attic, a colony of bats living in a building, or the destructive behavior of a raccoon or other critter, we have the experience and the tools to quickly and professionally solve your problem. For a consultation, give us a call at 941-729-2103.
Not many Manatee County pest control companies are licensed and insured professionals, specializing in nuisance animal removal. Make sure that you hire a competent expert for your Manatee County exterminator of nuisance wildlife. At Nuisance Wildlife Removal, we will be courteous and friendly and take the time to answer your questions. Give our Manatee County trappers at Nuisance Wildlife Removal a call, and we will listen to your problem, and make an appointment to perform an inspection.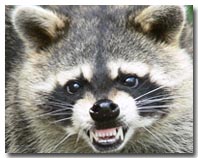 Florida is full of wildlife, including snakes, squirrels, raccoons, opossums, and more. You will need professional Bradenton snake removal or raccoon control if you can't trap the wild animal on your own and perform full repairs and prevention to keep pests out for good. We perform the repairs and decontamination if necessary. Rats and mice love to live in attics, and can chew wires or leave droppings. In fact Bradenton wildlife frequently enter homes, and it takes a pest management company to remove them. We are Manatee County wildlife management experts, and are familiar with all the pest animals, including all species of Florida snakes and bats. We at Nuisance Wildlife Removal are the best among Manatee County nuisance wildlife companies and can solve all animal damage issues. Our wildlife operators are skilled at bird control and bat removal, and would be happy to serve your Manatee County bat control or pigeon and bird control needs with a professional solution. Opossums, skunks, moles, and other animals that can damage your lawn - we are the exterminators who can capture and remove them. Our professional pest management of wildlife and animals can solve all of your Manatee County animal control and capture needs.
Give us a call at 941-729-2103 for a price quote and more information.
---
Manatee County News Clips:

This year many residents wrote to town hall complaining of too many peacocks and prolific numbers of raccoons. Both animals created much unwelcomed excrement, and raccoons were particularly abhorred as they carry multiple diseases transmittable to humans including rabies, roundworm, leptospirosis and distemper.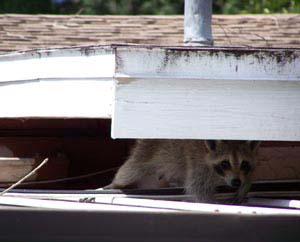 Resident Weldon Frost argued in front of the Town Commission that the town had already set a precedent when it made an arrangement with the Village Association to reimburse the association for the cost of peacock removal. Frost maintained that this precedent meant the town should pay for the removal of the raccoons as well.
Village Association President Michael Drake requested in February that the town take over the entire function of culling the peacocks from the Village, however the commission decided not to change the peafowl ordinance and agreed to continue the reimbursement arrangement for the cost of removal up to $2,500.
The issue came before the Town Commission again in November, and once again it decided not to change the peacock ordinance, as well as not adopt a new ordinance for nuisance animal removal that would include raccoons. Commissioners suggested that most homeowners' associations funded any nuisance animal removal at locations throughout Longboat.
Town Manager Bruce St. Denis maintains that Sarasota and Manatee counties are the agencies responsible for the removal of raccoons, although he acknowledges Manatee County no longer traps or relocates raccoons, as traps loaned to residents were not always returned. St. Denis did say that many feed or home improvement stores will sell or rent animal traps. He also said Manatee County now refers animal complaint calls to Florida Fish and Wildlife.
However, the Florida Fish and Wildlife Conservation Commission (FWC) does not usually remove nuisance animals unless the animals are injured, according to its Web site. The FWC also explains that individual homeowners can trap certain animals themselves, although the animal must be a member of a non-game, non-listed, non-native and otherwise non-protected wildlife species.
Longboat Key News Dec. 31, 2010